The Evans Long and Montserrat Hospital joint venture development Westside Private Hospital at Taringa has reached the final stages of construction with the building 'topping out'.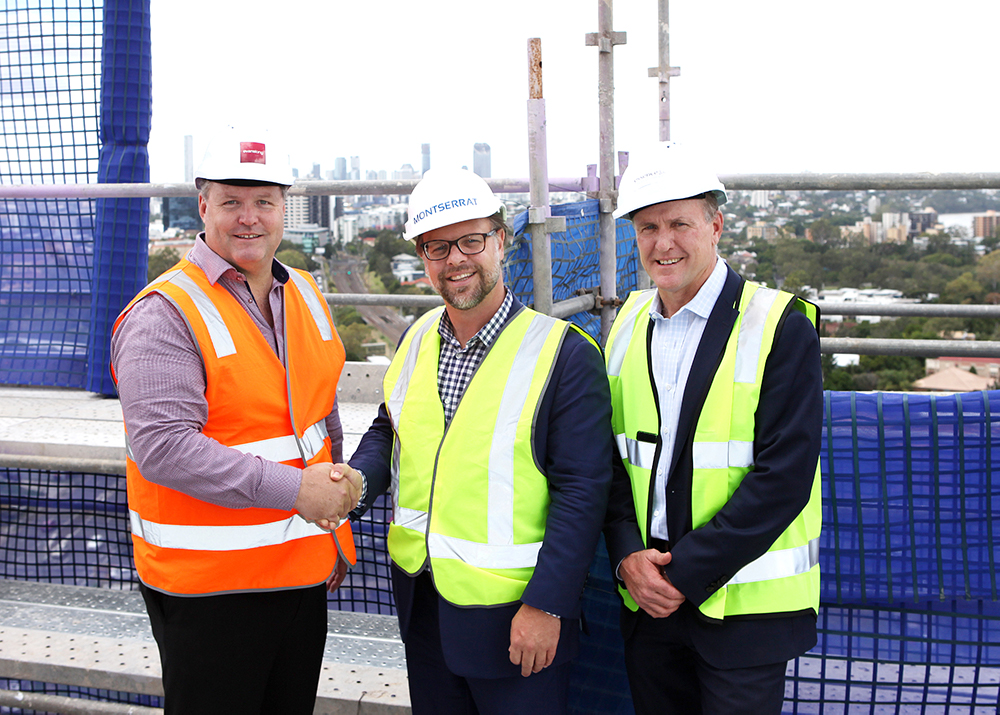 The ten-storey building at 32 Morrow Street, Taringa, will be home to the new Westside Private Hospital, a short-stay overnight facility operated by Montserrat Hospitals.
The hospital floor will house five operating theatres and three treatment rooms. Two additional floors will provide specialist consulting suites as well as Westside Haemaotogy and Oncology, a new addition to Montserrat Cancer Care Services.
The other floors of the building will include a Guardian Child Care Centre and three floors for the Essence Medi Apartments & Suites, which will offer an affordable out of hospital, yet conveniently located, accommodation option for the surgical and oncology patients before, during and after care.
The two top floors of the building will be luxurious sky homes, with a roof top pool and entertainment area, while at the bottom of the building there will be a café and concierge services, a floor containing Allied Health facilities, and four basement levels of car parking with 185 car spaces. Westside Private will allow 3 hours of free parking providing relief for patients and their family.