Sunreef Mooloolaba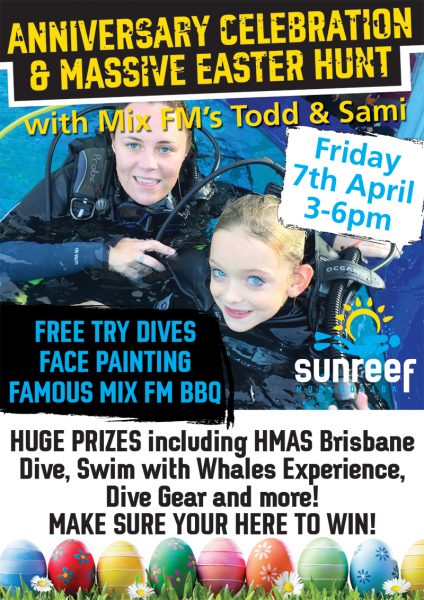 are throwing a massive party to celebrate the one-year anniversary of its move to the Wharf Mooloolaba.
There will be Free Try Dives in their special dive tank, face painting, MIX FM's famous BBQ and Lolly Bar – as well as a MASSIVE Easter Egg Hunt with more than $5,000 in prizes to be won.
Sunreef's Dan Hart said it has been a great year for the company since its move. "We are continuing to grow and are seeing more and more people coming diving with us and we are also looking forward to our fourth Swim with Humpback Whales season starting in July," Dan said.