The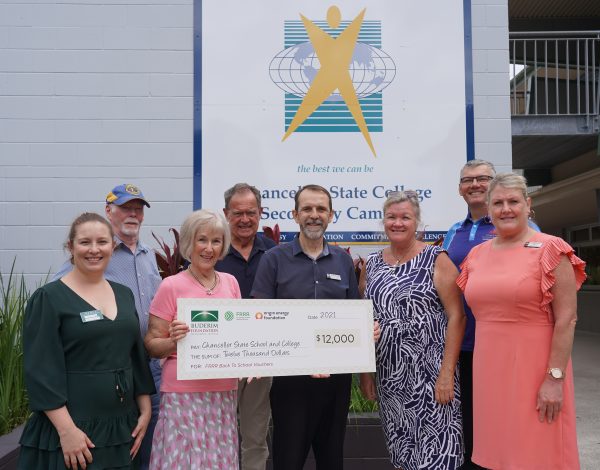 Buderim Foundation is providing $32,000 worth of $50 vouchers to support local families who need assistance with school expenses like clothing, shoes and stationery.
As part of the Foundation for Rural and Regional Renewal (FRRR) Back to School Program 2021, this year's record amount will help up to 640 students attending Buderim Mountain State School, Chancellor State Primary and State College, Kuluin State School, Mountain Creek State Primary and High School or receiving assistance from Sunny Kids.
Buderim Foundation Director Rebecca Ramsay said this year the funds included an allocation from the FRRR of $20,000 to the Buderim Foundation. Further donations of $1,500 from Buderim Lions Club, $1,000 each from Buderim Rotary Club and the BWMCA and $2,500 from the Buderim Foundation were then matched dollar-for-dollar by the FRRR, totalling $12,000.
"This is the 17th year Buderim Foundation together with our local supporters have been involved in the FRRR Back to School Program and we are very grateful for the generous financial support of everyone involved," Rebecca said.