With a toot of the horn on its iconic steam engine, the Mary Valley Rattler will start celebrating the Australia Day long weekend early this year, with the Aussie Express Twilight Train departing the historic Gympie Station at 5:30pm on Friday 25th January.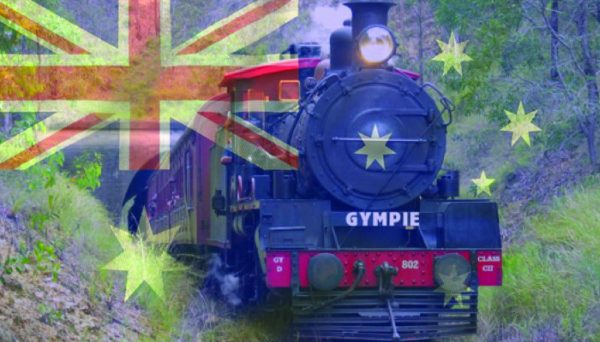 It's the first time the iconic heritage railway experience will mark the occasion since returning to regular services in October last year, and a rare opportunity to enjoy a very special trip on the Mary Valley Rattler at night.
Mary Valley Rattler Chairman Ian McNicol said the Aussie Express will be just the second time the popular tourism attraction has run a night-time passenger service, after running a similar return journey to Amamoor in mid-December.